Symptom
Updating an email address on an employee record in MIP Modern, updates the 'Banking Information Last Updated' date which triggers a Pre-note and a check to generate for a Direct Deposit Employee.
Symptom
Unable to see the entire Authenticator Passcode entry screen. As shown in image below.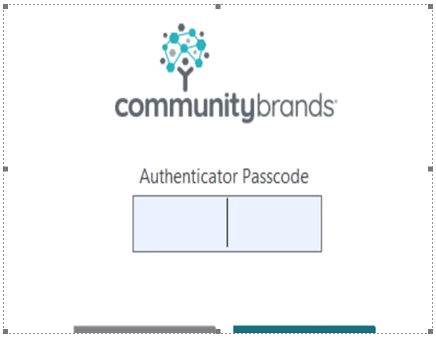 Symptom
When attempting to export a 'Statement of Revenue and Expenditure by Period to Excel, the message 'Job Was Not Able to be Executed' is displayed.
Symptom
When launching MIP Fund Accounting, Fundraising 50, DrillPoint, Human Resources (HR), or Microix/Workflow Modules, a message is returned stating:
Windows cannot start the RemoteApp program.
The following RemoteApp program is not in the list of authorized programs:
<program name>
For Assistance, contact your system administrator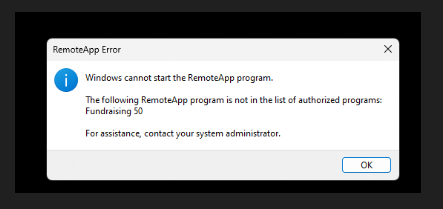 Symptom
When attempting to connect to MIP Cloud, using the Modern User Interface, the message 'Sign-in for "username" failed. (401)
Symptom
Unable to print a 'Write Check' in MIP Modern when the Session ID contains slashes.